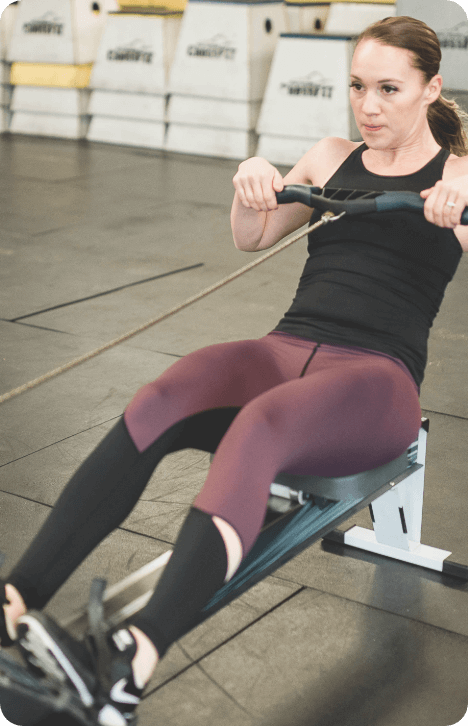 Quit feeling too busy, defeated and unhealthy.
Learn what it's like to feel more joy and self-love, content with your lifestyle.
Marci's Circle gives you access to an online platform and health instruction that will help you:
Overcome physical and mental challenges with impactful, positive changes
Approach a healthier weight
Learn how to cook healthy meals
Minimize health problems
Maximize your productivity
Show up in life with confidence
Be supported by a community of like-minded women
Create a life you love
All while having fun and discovering just how sustainable your new, healthy lifestyle can be.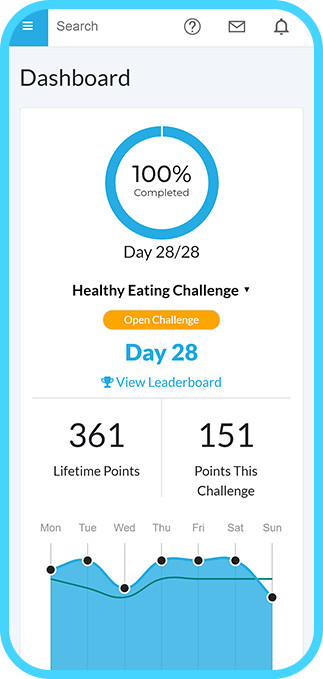 How does it work?
Marci's Circle is an all-encompassing fitness plan and coaching package built on a monthly membership plan. The online dashboard and app gives you access to challenges, meal plans, progress tracking and more.

You'll be able to utilize all of the resources at a level and pace that is right for you. And it's all at your fingertips.
SIGN UP
for a free five-day trial!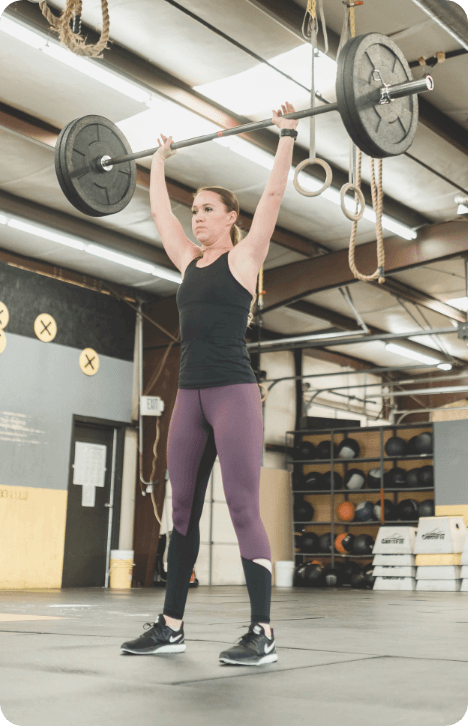 Perks of Online Fitness Training with Marci's Circle:
Engaging nutrition and exercise challenges such as our:

Healthy Eating Challenge
Healthy Eating Advanced Challenge
Body Sculpting Challenge

Mindset course called the Mental Strength Challenge
Meal plan database with over 112 tasty, easy recipes
Progress tracking
Weekly check-ins for accountability
Access to Marci for questions, goal-setting and more.
16 special trainings that teach you about food choices, goal setting, mindfulness and more
Private Facebook group with other Marci's Circle members
Saturday newsletters with motivation, education and suggested goals for the week
Client spotlights — feel important, validated and excited
Deeper discounts, including services from partners
Bonus gifts for active participations
What are the terms?
There's no contact and once you're in, your rate is locked in, Your membership fee will be charged on the same day each month, You can cancel at any time.
have access to the tools and support you need for a healthier lifestyle.
Get a FREE FIVE-DAY TRIAL of Marci's Circle!
You can do hard things, with our help, Sign up now.
If you love it, continue at $49a month AFTER the trial ends.
SIGN UP
for a free five-day trial!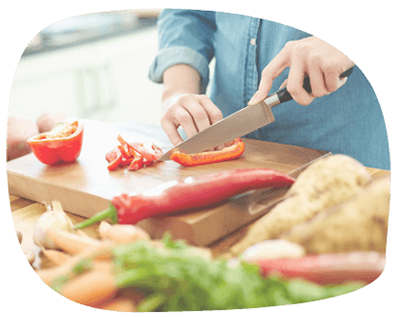 Healthy Eating Challenge
How much do you really know about nutrition? This 4 week challenge tests your knowledge of sugar, grains, fats, and vegetables and how you apply that info to your actual eating habits.

You'll be armed with info and Accountability like never before.
Included with Marci's Circle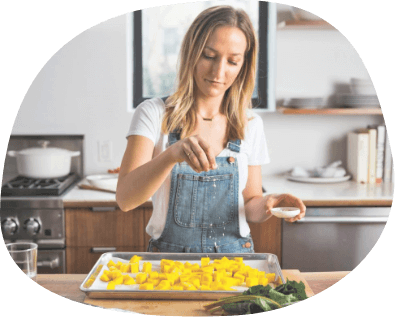 Healthy Eating Advanced
Level up your nutrition habits by transforming your environment and your relationship with food.

This 4 week challenge will help you get real about what your long term health looks like. It's time to relieve stress by developing habits of journaling, pairing foods, meal prepping, and communication with yourself and others about food.
Included with Marci's Circle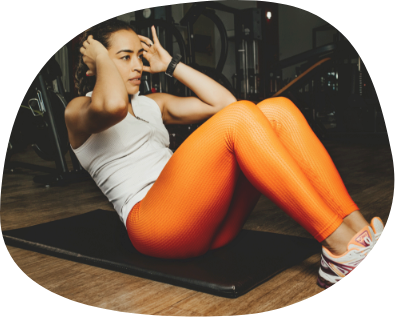 Body Sculpting Challenge
Ready to rev up your metabolism with nothing but your own body and habits? That's right no gym membership or equipment required.

This 4 week at home workout challenge will turn your exercise routine into a joy instead of hassle. Form, nutrition, recovery, and really checks are the basis for staying safe, having fun, and seeing results.

Prepare to tone up, lose inches, and become stronger!
Included with Marci's Circle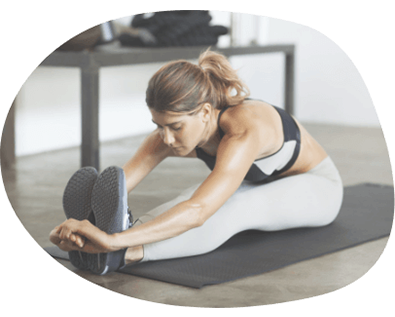 Mental Strength Challenge
Sick and tired of your body NOT following through on what your mind knows it should do?

In this 2 week intensive I'll teach you how to pinpoint why you do and don't do things related to your health. The mental aspect of health can make or break your whole experience so let's finally get it right and let's do it together.

Feeling like a failure and trying another yo-yo diet is a thing of the past!
Included with Marci's Circle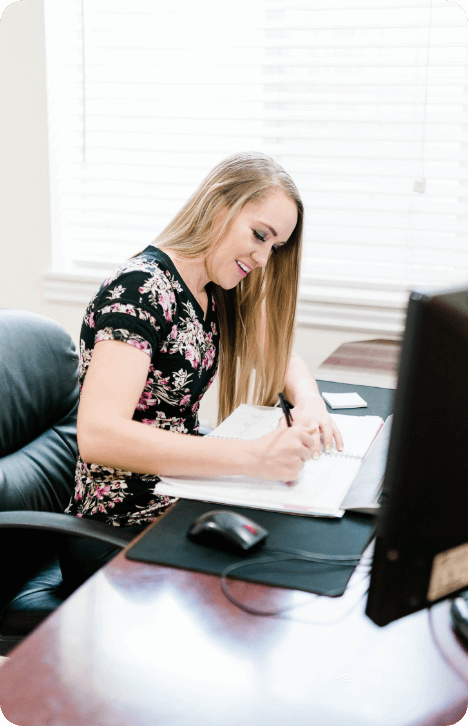 Hi friend. I'm so proud of you for making the choice — you're ready for a healthy, sustainable life. With four kids, a business and a long list of responsibilities, I know how hard it can be to prioritize your health. After postponing workout after workout and cooking or buying meals that make you feel even worse, you've come to a point where you can't stand it anymore. You feel defeated and ready for change. I can't wait to help you make those powerful changes and have fun too!

I'm a certified group fitness instructor and personal trainer. I'm nutrition certified too. I created a life and fitness coaching membership that makes it possible for you to get your health back on track. No matter how busy, overwhelmed or out of habit you are, Marci's Circle will help you achieve your health goals.
At Marci's Circle, we're committed to:
Fitness and life changes filled with love and self-awareness
Allowing you to make your own decisions with support and education
Making the journey enjoyable
Taking care of ourselves so we can show up, invigorated in the rest of our lives
Becoming better versions of ourselves with time, energy and learning
What members are saying: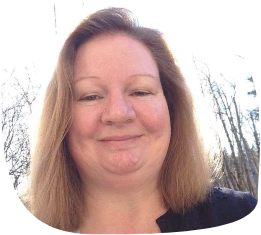 Laurie Y.
I have been a part of Marci's Circle since summer 2017. Marci's Circle offers so much more than just weight loss, which is the reason I joined.

From recipes, nutrition information, movement database, mindset, and private trainings, Marci's Circle has it all. But for me, the one thing that is most important is the accountability. With Marci's Circle's help, I have become more healthy (blood tests don't lie!), I feel physically better, and I am content with how I am now. life is really about who you are on the inside.

Knowledge is a valuable thing, and with Marci's Circle you will gain the knowledge needed to make yourself healthier and content and do it in a Fun and Sustainable way.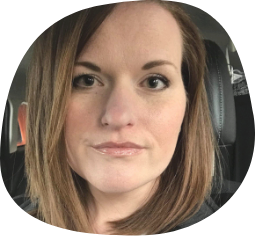 Meg B.
I have benefited from having the structure of a weekly check in with Marci to help me keep focused on my progression.

Knowing that I am accountable each week to working on my goals, even if they are the basics like sleep or self-care, helps me to keep on track. I also really enjoy the trainings, workouts and the meal plan database for new ideas to keep things fun and interesting.

Working with Marci is like having a personal cheerleader for all aspects of your life, not just fitness or nutrition.

She really cares about me as a person and that means a lot!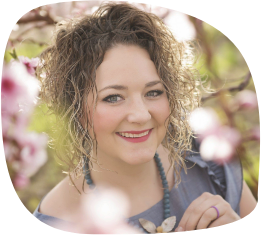 Ivy A.
I attended Marci's fitness education class in June of 2019 and started with her mental strength challenge. I liked it so much I've done her Healthy Eating Challenge 3 times and her Healthy Eating Advanced one time.

Her courses showed me how much good I was already doing, when I felt completely defeated. She shows you small changes you can make that add up to big results. She celebrates the successes and always builds you up.

I've gotten rid of 20lbs, and regained confidence in myself. My posture and confidence have improved. I'm enjoying being Me again! Thank you Marci!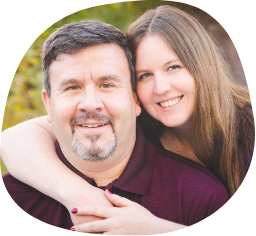 Stephanie T.
When I first started working with Marci I thought I was just going to be working on what I ate and how I exercised.

Marci brought so much more to the table. One priceless piece was learning about my mindset...how I was thinking...about my food, about my body, about myself. Marci makes you dig a little deeper and really flesh out those inner thoughts that really helps you realize why you might (or might not) be doing certain things.

What makes Fun & Sustainable Fitness different from all the others is that amazing trifecta of wellness: Mind, body and soul!
Access a
FREE FIVE-DAY TRIAL

of Marci's Circle!
See what it's like for five days and if you love it, continue for only
$49

a month. Cancel any time.

SIGN UP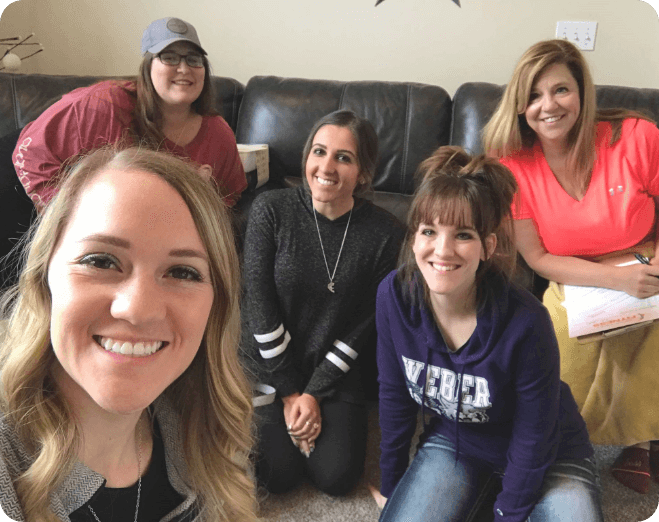 looking for a custom plan you can create in-person?
My free fitness education class teaches you how to know which eating style is right for you, how to improve your metabolism, and how to have a positive mindest so you can be happy everyday. Enjoy dinner, ask questions and recive a tailores plan,
SIGN UP
The Marci's Circle Philosophy.
The skills you'll learn in Marci's Circle enable you to make a long-term commitment to your goals. I'm not here to help you lose weight and send you on your way. I'm here to teach you habits that are fun and sustainable.

Life will continue to throw new curve balls and I'm here to help you consistently improve your batting average!

Although everything is online for you to access as you choose, I am always here to help you and guide you through the specific steps you need to take!

I won't leave your questions unanswered and I'll be by your side, even helping you create a plan specific for your needs.
SIGN UP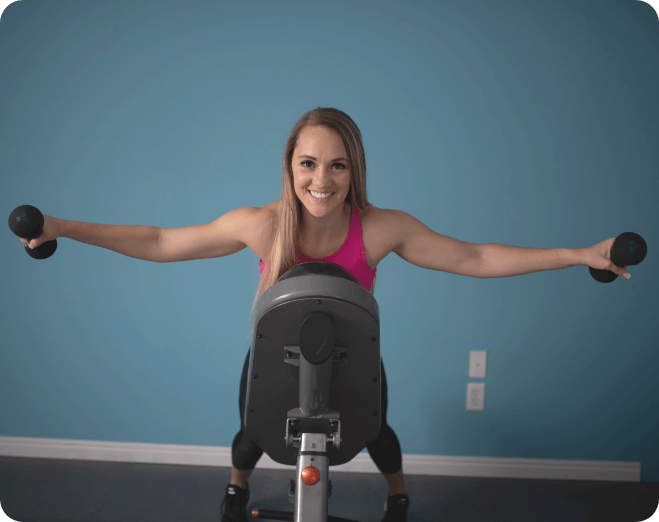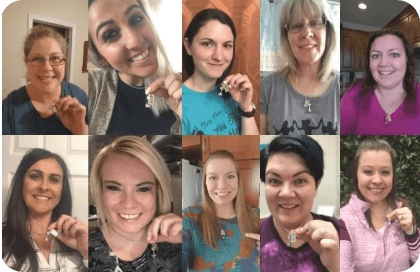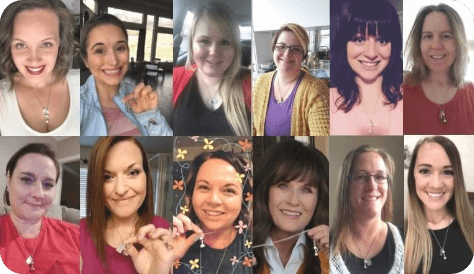 Marci's Circle Beliefs:
I strive for progression and realize perfection isn't the goal.
I have fun by taking control of my choices and treating myself to what I truely need.
I invest the time, money, and energy to reach my goals because I am worth it!
I cultivate and own my growth every day.
I share my struggles to conquer thm and ask for help when needed.
I show up even when I don't want to because I know it will benefit others.
I am an important part of the Fun & Sustainable team!